New Enrolments/Families
Welcome to the Jindalee School Age Care Program. We look forward to you starting with us and can't wait to share our Outside School Hours Care experience with you and your son or daughter. There is a range of information on the website which we encourage you to explore to learn more about us and the program we offer.
To enrol in our service you need to complete the following steps:
1. Complete the Online Enrolment Form.
Complete the Enrolment Form on-line by registering here using our 'Family Lounge Portal'.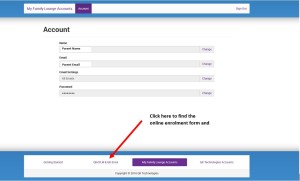 2. Decide the method you will use to pay your fees.
Read through the payment methods information on our fees page here and return the Ezi Debit Form – our preferred payment method.
If you have any questions regarding your child's enrolment please contact the service at 07 3279 2902.