After School Care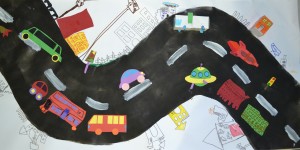 After School Care operates between 3:00pm and 6:00pm, Monday to Friday of the school terms.
Afternoon Tea is provided after roll call and includes:
Fresh Fruit and Vegetables

Range of Sandwiches

Dried Fruits

Cheese, Dip and Crackers
Water is available from our chilled drinking fountains at the entrance of the hall.
Children are able to participate in a diverse range of organised and self- directed activities including:
Playgrounds and Fitness Circuit

Sports on the school oval

Board Games

Drama and creative play

Musical instruments and puppets

Art and Craft

Electronic Games including Xbox, playstation or DS

Jumping Castle

Pedal Carts

Computer Lab
Organised sports, arts/craft, cooking and activities are programmed based on the children's interests. A roster of these is displayed on the noticeboard in the foyer of the hall.
Supervised Homework is also offered, however parents are required to sign off their child's homework at home. Please see one of the Co-ordinators if you would like your child to be part of this. Though we encourage students to participate, it is ultimately the Parent and Child's responsibility to ensure homework is done, as we do not chase the children up, we only remind them at Roll Call time they can join in.

Term 1 & 4 Swimming: On Fridays in Term 1 and Term 4 the children participate in swimming at the Jindalee Pool after school. We walk to the pool and are generally there by 3.40pm. Children are to be collected from the pool, unless parents are able to collect their child from the hall before 4.00pm (prearranged otherwise all children go to the pool). This is a free play session for children at the pool, and we do not conduct swimming lessons.
Please complete the Swimming Permission Form Here
Extra Curricular Activities: Often there are a range of extra-curricular activities on offer Before or After School. These are not associated with SACP. We can release children to attend these activities, however please note we cannot guarantee we can escort them to and from the activities due to having to maintain Child : Educator Ratios.
Children are required to sign in/out with an Educator on leaving/arriving. You will need to complete and return the Extra-Curricular Activities Form here before we can release students to attend.